Canada Agriculture and Food Museum
Book a Travelling Exhibition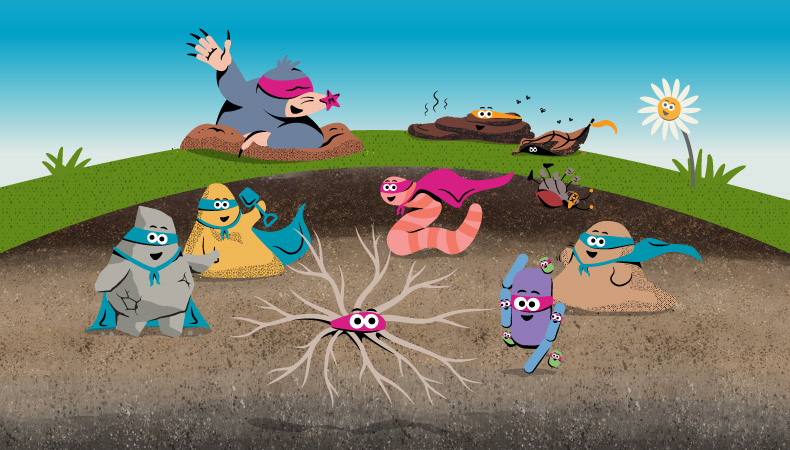 Coming soon!
Soil Superheroes introduces visitors to the league of superheroes who live beneath our feet and make life on earth possible. Colourfully illustrated characters speak directly to visitors, making the science of soil fun and relevant. Earthworms, sand particles, decomposing poop, and many other superheroes explain how their superpowers not only provide humans with food and medicine, but also clean the water we drink and help us fight climate change. Developed by the Canada Agriculture and Food Museum, this interactive exhibition makes the difference between healthy and unhealthy soil much clearer than mud! It also includes a discovery cart rich in hands-on activities that allow visitors to become soil superhero sidekicks.
Hosting Information:
Detailed information on this travelling exhibition available for download in PDF format.
Contact:
Outreach
outreach-rayonnement@ingeniumcanada.org
613-294-4542

Stay up to date with the news, special offers and sneak peeks.
Sign up to receive the Ingenium Travelling Exhibition Newsletter.