What creates shadows…and what role do they play in the world of science? This "zine" — or mini magazine — is filled with creative activities and ideas to make and test.
Make your zine your very own! You are encouraged to colour, take notes, and customize this zine to your liking. See our examples below. 
To make your zine:
Print the zine pdf.
Place the zine in a landscape orientation in front of you (long edge facing you). Fold the zine on the long edge, so that text is visible. 
Next, fold it a second and third time, from left to right.
Unfold the zine. You should see creases separating all eight panels.
Fold to create a card shape that displays four panels.
Cut along the full black lines (which is the length of two panels), as indicated on the template. Make sure to stop when you reach the dotted line.
Unfold the zine. You will see a cut in the centre. 
Fold along on the long edge again. 
Push the left and right panels inward, to make the zine pop out into a "+" shape. 
Fold it up again…and your zine is ready! 
How to fold your zine: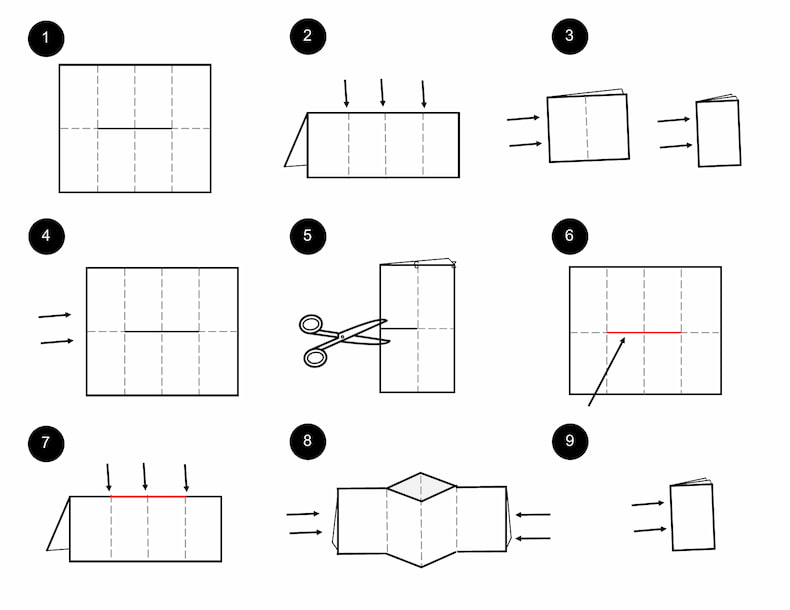 Program Details
Canada Science and Technology Museum