Canada Agriculture and
Food Museum
10 partners
Explore the science behind the development, cultivation and future of this crop, as well as its uses in industries from food processing to transportation.
GOLD SPONSORS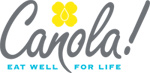 BRONZE SPONSORS
PROGRAMMING PARTNERS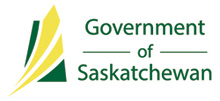 1 partner
Aimed at educating the public about the food we eat and the role of science in keeping our food safe, healthy, and nutritious from farm to fork.
MAJOR PARTNER
Agriculture and Agri-Food Canada
3 partners
A five-year focus on the importance of soil for crop health and agricultural production.
1 partner
Demonstrates how Space technology benefits Canadian farmers and sustainable agriculture.
TRAVELLING EXHIBIT

Future of Food Preservation
1 partner
Designed to inform visitors on new and emerging technologies developed to better food conservation.

National Pollutant Release Inventory
1 partner
A project to increase awareness of the role of the National Pollutant Release Inventory (NPRI) in the environment and encourage the use of NPRI data in schools, academia, and with researchers.