Imagining the future…one block at a time
Ingenium - Canada's Museums of Science and Innovation
A recent LEGO® contest proves that when Ingenium's members are faced with a creative challenge, they truly rise to the occasion.
In March 2020, Ingenium's membership department had scheduled two members-only LEGO® contests to be held at the Canada Science and Technology Museum in Ottawa. While members were able to compete in person at the museum on March 6, 2020, the second gathering was cancelled due to the COVID-19 pandemic and the museum's closure.  
Not to be dissuaded, the team decided to hold the second competition online. Ingenium members were encouraged to submit their original LEGO® creations under the theme, "Imagine the Future."
The contest was a huge success; Ingenium staff received over 200 complex and creative submissions from members of all ages. We're happy to share a small peek at some of them here, through still photos and videos.
A winner was selected for each age category. While it was difficult to select a winner, these creations really stood out from the crowd:
 
Each of the winners will receive a prize from the Ingenium boutiques. In fact, the winning submissions were so impressive that they received a congratulatory message from Her Excellency Hanne Fugl Eskjaer, the Ambassador to Canada for the Kingdom of Denmark (the birthplace of LEGO®).
Ingenium staff also received a number of other amazing testimonials, photos and videos from our contest participants: 
"It was fun to have time with our family to build and create without any boundaries."
-The Dodds Family, Busy Town!
 
---
"It gave us days of fun. My brother, who is five, and I worked together for a week learning how to build the city."
-Amelia and Nate Savard, Future City of Tomorrow
 
---
"We also really miss visiting the museum, so this was a nice way to remember all the fun we've had there before physical distancing. We can't wait to go back!"
-The Barré-Sarrazin Family, Future LEGO® Science Museum
 
---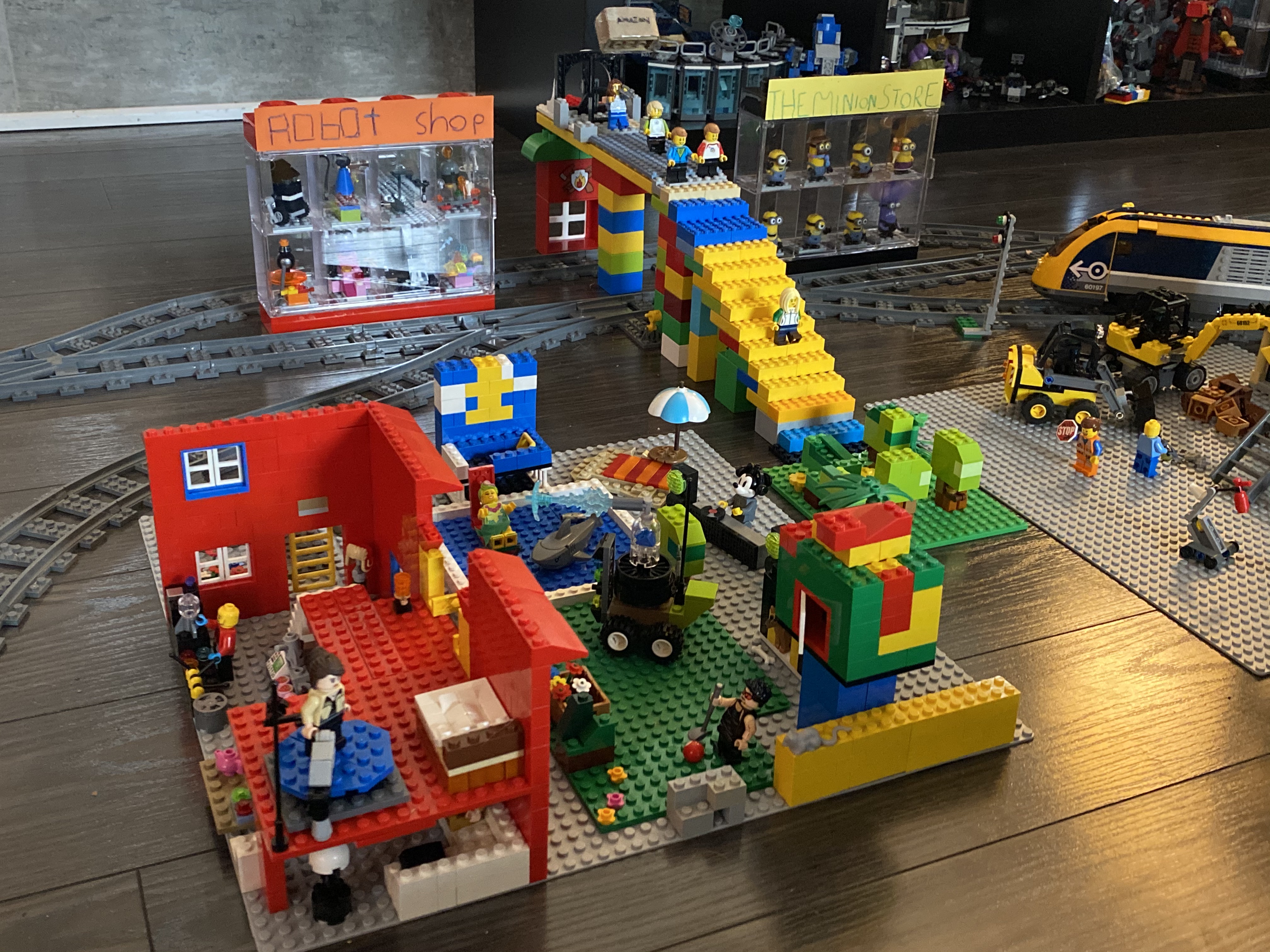 "This contest came in at the perfect time during this isolation! I've never seen the kids work so well together and be so passionate about something. Thank you for hosting this contest and thank you for your consideration!"
- The Mitchell Family, Liam and Cohen's Vision of Canada in 2053
 
A big thank you to all of our volunteers who helped judge these wonderful creations, and to the participants for building them. The entire Ingenium membership team was thrilled to be able to run this engaging event during a challenging time for our members.