Highlights:
A two-seater biplane designed in the U.K. in the 1920s; it became a standard training aircraft for the RCAF in the 1930s
Outnumbered any other aircraft on the Canadian Aircraft Registry during the 1930s
First Moth came to Canada in 1927 and was used in the Hudson Strait Expedition
De Havilland Canada was founded in 1928 to assemble Moths for use in Canada
One of the world's first recreational aircraft; its appearance coincided with the birth of flying clubs around the world
Used during several long-distance flights, including pioneering aviatrix Amy Johnson's 1930 flight from England to Australia
First flight was in February 1925
Image Gallery:
History:
The Moth was used as a trainer by many air forces and flying clubs as well as by private owners in many countries. The first 27 Moths came to Canada from England in 1927. By 1928 de Havilland Aircraft of Canada began to assemble and to service Moth aircraft in Toronto. During the 1930s there were more Moths on the Canadian Register than any other type and they became a standard trainer in the RCAF. Very few pilots trained during the 1930s would not have flown Moths.
The D.H. 60 Moth was the first in a long line of extremely successful light sporting biplanes. D.H. Moths were used for several long-distance flights, including two from England to Australia in 1930, and a flight across the Tasman Sea in 1931. The first Moth came to Canada in 1927 and was used in the Hudson Strait Expedition.
Current Location:
General Aviation exhibition, Canada Aviation and Space Museum
Provenance:
Donation from C.F. Burke
The Museum's Moth was built in the United Kingdom in 1928, and was delivered to Canada that same year. This aircraft is a Cirrus Moth, the prototype and earliest version of the Moth.
The aircraft was flown commercially for several years and was then used for recreation by several private owners. In 1942, its last owner, C. F. Burke of Charlottetown, Prince Edward Island, placed the Moth in storage. The aircraft was donated to the Museum in May 1962, and was restored by former de Havilland Canada employees, a project that continued until May 1963.
Technical Information:
| | |
| --- | --- |
| Wing Span | 9.1 m (30 ft) |
| Length | 7.2 m (23 ft 8 1/2 in) |
| Height | 2.7 m (8 ft 9 1/2 in) |
| Weight, Empty | 404 kg (890 lb) |
| Weight, Gross | 703 kg (1,550 lb) |
| Cruising Speed | 85 mph (137 km/h) |
| Max Speed | 152 km/h (95 mph) |
| Rate of Climb | 198 m (650 ft) /min |
| Service Ceiling | 5,180 m (17,000 ft) |
| Range | 692 km (430 mi) |
| Power Plant | one Cirrus II, 85 hp, in-line engine |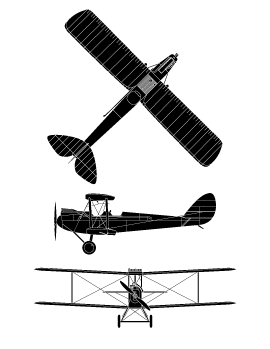 Canada Aviation and Space Museum
Manufacturer
de Havilland Aircraft Ltd.
Manufacturer Location
Great Britain
Registration Number
G-CAUA