Return to Membership main page
Ingenium belongs to two great reciprocal agreements: The Canada Association of Science Centres and the Association of Science and Technology Centres.  These agreements allow Ingenium members complimentary admission to other participating institutions.  Click below to see the lists of participating member institutions.
Notes and Restrictions:
You must reside more than 150 km (90 miles) away from any institution you wish to visit.
You must show your Ingenium digital membership card in order to prove your membership.
You may be required to show proof of residency.
Only applies to family and individual memberships. Add-ons such as guests and parking are not recognized at participating reciprocal institutions.
Click the links below to see any other local restrictions or specific admissions policies.
We recommend that you contact the institution you wish to visit beforehand to confirm their admission policies for reciprocal members.
Ingenium assumes no responsibility for how these agreements are implemented at other participating institutions.
Reciprocal agreements are subject to change without notice.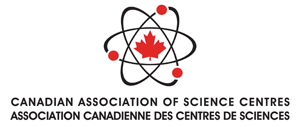 Canadian Association of Science Centres

Association of Science and Technology Centers
---
Membership means more to explore!
Membership to Ingenium is an ideal way for you and your family to enjoy all of the exhibitions and activities at our three Museums as often as you like. In addition to providing an economical means of exploration and discovery for an entire year, purchasing a membership also demonstrates your belief in our mission to increase the understanding and appreciation of Canada's scientific and technological heritage. We appreciate your support!