Canada Science and Technology Museum
Ingenium
Feb 9, 2019
11:00 am - 4:00 pm
Location
2380 Lancaster Road, Ottawa, ON K1B 3W9 (across the street from the Canada Science and Technology Museum)
Fee Description
Sold out event
SOLD OUT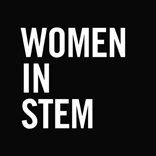 Help us bridge the digital gender gap in STEM! Ingenium – Canada's Museums of Science and Innovation is pleased to host its first Wikipedia Edit-a-thon in celebration of the International Day of Women and Girls in Science.
Sign up and join us to edit, add or translate Wikipedia entries for women in STEM. We'll provide you with a crash course on Wikipedia editing (and food!), and in turn, we're asking you to edit for a good cause.
Why are we doing this? Women are under-represented in the STEM fields but have significant contributions that should be shared widely with the world. While women comprise about 22% of STEM entries in Wikipedia, only ~18% of the English biographies and ~17% of the French biographies are about women. Help us bridge this digital gender gap by participating in the Edit-a-thon on February 9th.
Maximum number of participants: 40