Fee
Included with admission
Special events
Concert – We Will Remember: Canadian Armed Forces Central Band and Governor General Foot Guards Band

November 4 (2 p.m.)
Don't miss this rare opportunity to see Canada's two leading military bands performing together! This exceptional concert honours and showcases the contributions of Canadian veterans and current military personnel.
WATCH THE LIVE BROADCAST OF THE NATIONAL REMEMBRANCE DAY CEREMONY AT THE MUSEUM
November 11 (10 a.m.)
It has been called 'The Great War' and 'The war to end all wars.' We know it best as the First World War. It began in 1914 and ended with an armistice at the eleventh hour of the eleventh day of the eleventh month in 1918.
Fittingly falling on Remembrance Sunday, the centennial of the Armistice Day will be commemorated at the National Remembrance Day Ceremony at the National War Memorial.
If you cannot make it downtown, join us at the Canada Aviation and Space Museum for a public viewing of the live broadcast on a big screen amongst the aircraft in our collection.
Feature displays
Canadian Military Aviation
November 4 (10 a.m. to 4 p.m.)
For a fifth consecutive year, a team of local historical interpreters (Daniel, Bruce, Patrice and Vishal) will display authentic items — including uniforms, insignias and badges, medals, coins and pictures. These items represent selected historical themes, including the end of World War One (especially the Royal Flying Corps and 1918 Armistice), the evolution of military aircrew flying equipment and a collection of coins related to the Royal Canadian Air Force.
Hands-on activities
Discovery cart

November 3, 4, 10, 11 (1 p.m. to 4 p.m.)
Have you ever peeked inside a German pilot's survival kit? Get a close-up look at this authentic artifact, as well as other rarely-seen items used by airmen in the twentieth century – including silk maps, sweetheart pins and lockets, a message streamer and goggles. 
Printmaking workshop: The Canadian Military in Action

November 3, 4 and 11 (10 a.m. to 12:30 p.m.)
Make your own print of Canadian aircraft in action! You'll be inspired by scenes of Banshees flying over Canadian ships, a Hercules unloading jeeps in Afghanistan, and the Snowbirds flying in formation over the museum. 
Kids' tour: Wings on Deck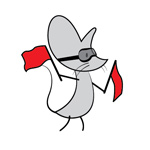 November 3 and 10 (11 a.m.) 
Young visitors will have a blast collecting navy aircraft stickers as they follow the museum's friendly guide on this fun, interactive tour of airplanes that flew off of aircraft carriers. 
Commemorative poems

November 3, 4, 10 and 11 (all day) 
Assemble your own commemorative poetry collection, featuring three famous wartime poems: High Flight by Pilot Officer John Gillespie Magee Jr., In Flanders Fields by Lieutenant Colonel John McCrae, and The Missing Airman by Nelson Moses.