Canada Aviation and Space Museum
Mar 2, 2019 - Mar 17, 2019
10:00 am - 5:00 pm
Fee
Included with admission
Visit the Canada Aviation and Space Museum over March Break and learn all about "Your Place in Aerospace!" Each day, the museum will focus on different careers in the aviation and space industry. See many of the behind-the-scenes jobs that ensure our aerospace industry runs smoothly. Watch daily demonstrations, participate in Museum tours, meet with members from various aerospace groups and industries or take part in self-guided craft activities, all available for children of any age!
Demonstrations and Activities
The Museum is offering daily demonstrations and activities that illustrate the many aerospace industry career possibilities!
General Guided Tours
10:30 a.m. and 1:00 p.m. in English only
11:00 a.m. and 1:30 p.m. in French only
Discover the Museum's superb collection. Guided tours are a "flyby" of the entire Museum — an ideal way to learn more about the Museum's beautiful flying machines and the many different people involved in their design, testing, and construction.
Following Juno
Daily at 11 a.m. except on Sunday, March 10 
Follow Juno the Astro-dog on an adventure — exploring the Galilean moons of Jupiter! Experience what it might be like if you were to choose a career as an astronaut. Assemble a big rocket ship, make repairs during a space-walk, and explore the surface of a frozen moon. Limited Capacity.
Reserve Hangar Tours ($)
11:30 a.m. and 2:30 p.m.
The Reserve Hangar houses many of Canada's national aviation icons not currently on display on the Museum floor. Get a behind-the-scenes tour that includes the de Havilland D.H. 98 Mosquito B XX, the Bristol Bolingbroke IVT and the wing tips of the Avro CF-105 Arrow 2.
How do Planes Fly?
Daily at 12:00 p.m.
Find out about the different parts of an airplane that make it possible for it to lift off the ground and fly through the air.  Following the demonstration you will have an opportunity to sit at the controls of a Cessna 150.
You're in Space Demonstration
2:00 p.m.
Astronauts in orbit have daily activities similar to everyone else: they sleep, they eat, they wash and, of course, they have to make use of the space toilet! Find out what happens to human waste in space in this interactive demonstration. 
Between the Planets Demonstration
3:00 p.m.
Find out what comets, asteroids and meteorites have in common.
Partners and Special Guests
All of the Museum's special guests this March Break have focused their careers or hobbies on aerospace. From Lego build clubs to runway designers, come and meet with these groups who work hard to keep the aerospace industry going!
Ottawa Police Service Traffic Enforcement Unit
Tuesdays, March 5 and 12
10:00 to 4:00 p.m.
The Ottawa Police Service Traffic Enforcement Unit works hard to keep our roads safe. They use many tools to ensure that people are driving safely, are obeying traffic rules, and to also investigate why an accident has occurred.  One of the tools they use is an Unmanned Aerial Vehicle (UAV), designed and built by those working in the aerospace industry.  Come and meet with the officers who fly these amazing machines and learn how the UAVs are used to keep our roads safe!
*Operational requirements permitting
Ottawa FPV Riders
Wednesdays, March 6 and 13 and Saturday, March 16
10:00 to 4:00 p.m.
Ottawa FPV Riders is a FPV Drone Racing Club in Ottawa, which organizes First Person View (FPV) races which include micro drones, mini drones and flying wings. They will be at the Museum to show visitors the many uses of drones and will give visitors the experience of using the FPV goggles.
Royal Astronomical Society of Canada
Wednesday, March 6
10:00 a.m. to 12:00 p.m. (Weather permitting)
The Royal Astronomical Society of Canada (RASC) is Canada's leading astronomy organization with over 4,000 enthusiastic amateurs, educators and professionals in 28 Centres across Canada. In addition to many national services, the Ottawa Centre holds monthly meetings at the Canada Aviation and Space Museum, operates the Fred Lossing Observatory and SmartScope observatory, and has telescope and book libraries for members' use. It holds free public star parties in the summer months and for special astronomical events. Throughout the March Break period, RASC will be bringing in their solar viewing telescopes for visitors to have a unique view of our sun. They will also talk about the importance of learning about astronomy and space in general, especially if you are looking for a career in space travel!
Transportation Safety Board
March 7 and 14
10:00 a.m. to 4:00 p.m.
The Transportation Safety Board of Canada (TSB) investigates civil aviation incidents that take place in or over Canada and in any place that is under Canadian air traffic control. A member of the TSB will be showing visitors how they go about investigating accidents and will see if you have what it takes to become an investigator with the Transportation Safety Board of Canada!
Ornge
March 7 and 13
10:00 to 4:00 p.m.
Ornge provides land and air medical transport for ill and critically injured patients throughout Ontario. Come and meet with paramedics from Ornge who will talk about what it is like to provide medical care while flying on a helicopter or airplane.
*Operational requirements permitting
The Charlesbourg Transportation Training Centre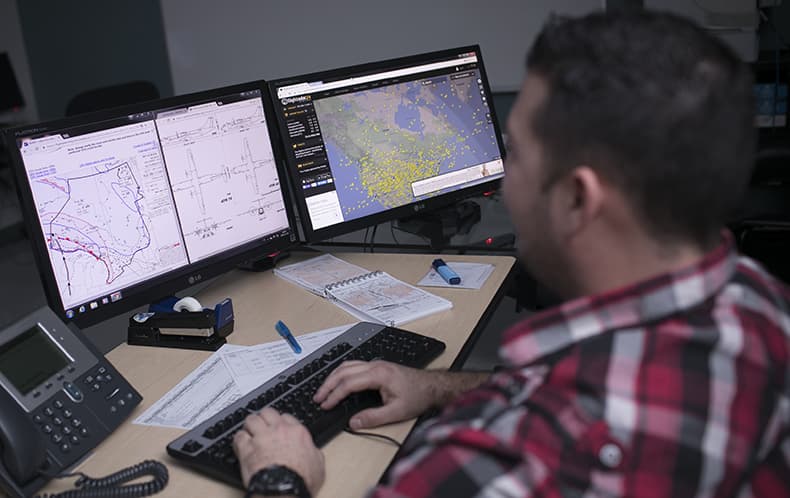 March 8 and 9
10:00 a.m. to 4:00 p.m.
The Charlesbourg Transportation Training Centre is the only public institution in North America to offer the Flight Dispatch program. Flight dispatchers are a bit like the conductors of a carrier's air operations. They are specialists in meteorology, flight planning, aviation regulations and flight performance. Come and meet with the agents from the Charlesbourg Transportation Training Centre and see if a career as a flight dispatcher is in your future!
ParLUGment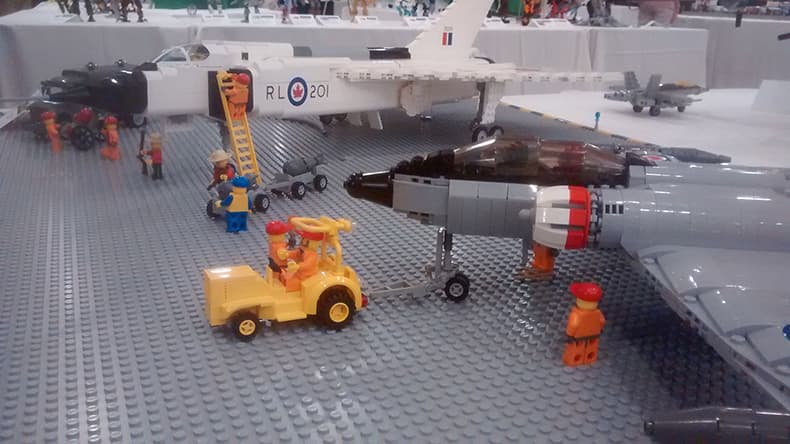 Saturday, March 9
10:00 a.m. to 4:00 p.m.
Members of ParLUGment, Ottawa's adult LEGO® users' group, will display a wide range of their aviation- and space-themed LEGO® sets and unique LEGO® creations.  An activity table will also be available to allow a range of ages to participate in some hands-on LEGO® building.
The Professional Engineers of Ontario
Sunday, March 10
10:00 a.m. to 4:00 p.m.
The Professional Engineers of Ontario (PEO) ensure that the public is protected and that individuals and companies providing engineering services uphold a strict code of professional ethics and conduct. This group of engineers will be at the Museum to help spark children's interest in aerospace engineering by having them design and build their own creations.
The Ottawa MacDonald Cartier International Airport Emergency Response Service
March 9, 11, 12, and 15
10:00 a.m. to 4:00 p.m.
The Ottawa Airport Emergency Response Service's (ERS) primary objective is to save lives in the event of an aircraft accident.  But ERS also responds to medical calls, spills, aircraft fire and motor vehicle accidents that occur on the airfield. Throughout the March Break, come and meet with some of the 22 trained aviation firefighters who work 24-hours a day, 7 days a week, 365 days of the year to keep our airport, and all who use it, safe.
*Operational requirements permitting
Leslie Merrithew, Civil Engineer with Stantec
March 10 and 15
10:00 a.m. to 4:00 p.m.
Stantec is a team of designers, engineers, scientists and project managers who design many projects in communities across the globe, including airports. Leslie Merrithew is a blue-haired Civil engineer who works for Stantec. Leslie is a dynamic speaker and facilitator who is used to tutoring students of all ages. She will be offering fun, interactive sessions on basic engineering principles that go into designing an airport, especially when it comes to planning, designing, and constructing runways, taxiways, and aprons. This is NOT your typical engineering presentation! It will be an organic and energetic discussion between Leslie and her audience which will result in the participants discussing and designing many things about an airport.
Special Presentation
"A Magic Explosion" with Erick Elektrik!
Sunday, March 10 at 11 a.m. and 1 p.m.
Meet Erick Elektrik and his wacky magic show — full of surprises and focused on interactivity with the audience.
Reserve your tickets in advance to avoid disappointment.