Canada Science and Technology Museum
Jul 13, 2019 - Jul 14, 2019
10:00 am - 4:00 pm
Fee
Included with admission
Experiment with the power of water in this special hydraulic workshop! Use it to activate a DIY machine's mechanism. Will you be able to move the platform or grip an object with the claw?
Recommended for participants ages 8 years and up.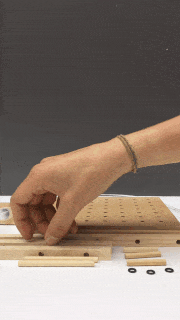 Did you know Leonardo Da Vinci was fascinated by the power of hydraulics? His notebooks reveals many observations and sketches on this topic.