Canada Science and Technology Museum
Jun 29, 2019
1:00 pm - 1:30 pm
Fee
Included with admission
Language Comments
Presentation in English and French with a bilingual Q+A.
Have you ever wondered what it's like to work in the fields of science, technology, engineering, and math? Curiosity on Stage is a series of short, interactive presentations that brings you face-to-face with researchers and innovators. Each week, a featured speaker delivers an engaging presentation followed by an interactive Q-and-A session. Curiosity on Stage invites you to learn directly from people working in the science and technology-related fields. Find out what they do and why it matters – and leave inspired by their stories of curiosity, overcoming obstacles, and innovation.
While everyone is welcome on the Demo Stage, this program is recommended for ages 10+.
This week: Augmented Reality for Anatomy Learning
Dr. Pascal Fallavollita from the Faculty of Health Sciences at the University of Ottawa
Pascal Fallavollita is the recipient of the 2018 Ontario Early Research Award and the director of the Medical Education, Training, & Computer Assisted Interventions (METRICS) laboratory at the University of Ottawa. His lab explores the impact of novel Augmented Reality solutions and how these can be integrated to optimize medical education, clinician training, and surgery delivery processes, while ensuring positive patient outcomes and promoting active aging.
Teaching anatomy is as challenging as it is crucial to the training of medical professionals and the general education of university, elementary and high school students alike. Come and learn more about Dr. Fallavollita and his team's novel "Magic Mirror" Augmented Reality technology, which provides a literal inside look into how your body works, right before your eyes!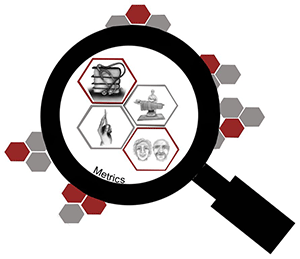 Coming Up:
July 6 - Jade Atkins, Carleton University - Ottawa's geologic and fossil history
July 13 - Ottawa Art Gallery
July 20 - Greg Mitchell, Wildlife Research Division, Environment and Climate Change Canada
July 27 - Oren Petel, Carleton University - Impacts and X-rays - A look inside helmet testing
August 3 - Medical Curiosity
August 10 - Ottawa Art Gallery
August 17 - Medical Curiosity
August 24 - Cynthia Cruickshank, Carleton University
August 31 - Sebastian Hadjiantoniou, Incuvers - From ideation to discovery: The past, present and future of science
November 2 - Issac Tamblyn, NRC-CNRC
November 16 - Emily Standen, Uottawa