Canada Science and Technology Museum
Mar 30, 2019
1:00 pm - 1:30 pm
Fee
Included with admission
Language Comments
Presentation in English with a bilingual Q+A.
Have you ever wondered what it's like to work in the fields of science, technology, engineering, and math? Curiosity on Stage is a series of short, interactive presentations that brings you face-to-face with researchers and innovators. Each week, a featured speaker delivers an engaging presentation followed by an interactive Q-and-A session. Curiosity on Stage invites you to learn directly from people working in the science and technology-related fields. Find out what they do and why it matters – and leave inspired by their stories of curiosity, overcoming obstacles, and innovation.
While everyone is welcome on the Demo Stage, this program is recommended for ages 10+.
This week: The Amazing Monarch Butterfly
Dr. Greg Mitchell, Wildlife Research Division, Environment and Climate Change Canada
Dr. Greg Mitchell is a research scientist with the Wildlife Research Division of Environment and Climate Change Canada, the Canadian co-chair of the Tri-National Monarch Conservation Science Partnership, and an adjunct professor at Carleton University. His research focuses on understanding the causes of population declines in birds and other species at risk in human dominated ecosystems, such as rural and urban environments. Greg seeks to provide robust science to inform policy and conservation and he has a deep interest in public outreach and engagement.
Each year, millions of monarch butterflies complete an amazing 4000 km migration from their breeding grounds in Southern Canada to their wintering grounds high up in the mountains west of Mexico City. This migration is one of the longest of any migratory insect in the world and has captured the hearts and minds of the public across North America. Unfortunately, their populations are declining, but all is not lost: we now have a good idea about what we need to do help grow the monarch population! Come and learn about the migration of monarchs from Canada to Mexico, how we monitor their populations, and what you can do to help ensure monarchs are around for centuries to come.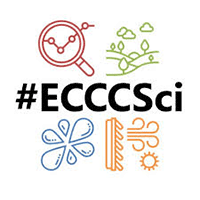 Coming Up:
April 6 - Dr. Kim Matheson: How Pets Promote Our Mental Health
April 13 - Medical Curiosity: The Respiratory System!
April 20 - Kat Kavanagh
April 27 - Sebastian Hadjiantoniou
May 2 - Curiosity on Stage: Evening Edition - Da Vinci: 500 Years of Genius