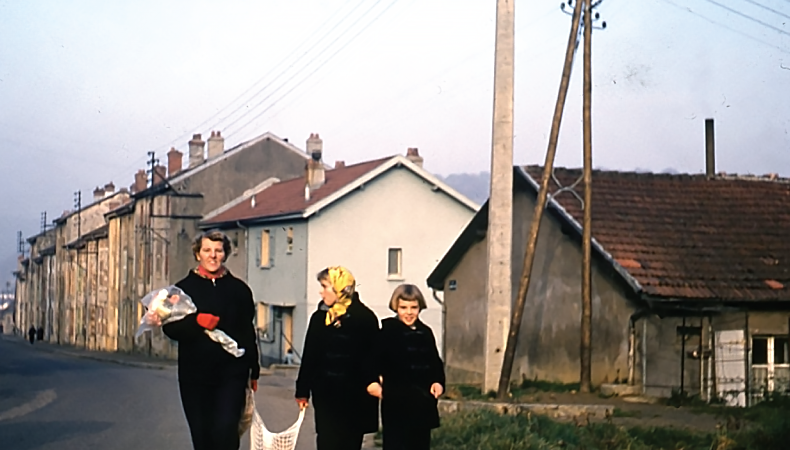 The Canada Aviation and Space Museum is developing a new exhibition about the Cold War, and needs your help.
The Museum is looking for photos that highlight Canadian family experiences of daily life while serving overseas in Europe with the RCAF during the Cold War. School photos, images that depict recreational activities such as scouts or sports and family photos of daily home life on a European RCAF base are all examples of the types of images the Museum hopes to present.
The Cold War Exhibition will open onsite at the Canada Aviation and Space Museum in the spring of 2024.
SELECTION CRITERIA
Photographs must illustrate Canadian RCAF families' experiences of service overseas during the Cold War.
Photos must depict life on and around an RCAF base between 1952 – 1994.
Participants must be 18 years or older to submit photographs.
Photographs must be digital; jpeg files with at least 300 dpi that do not exceed 10 MB.
HOW YOUR PHOTOGRAPH WILL BE USED
Your photograph may be included in the Cold War exhibition on-site at the Canada Aviation and Space Museum, and/or any possible itinerate version that may travel across Canada. It might also be included in other publications and marketing materials related to the exhibition. If your image is used, you will be credited as the image provider (meaning that your name would appear with the image).
Photo Credit
Cormier Family, ca. 1965.  RCAF Station Zweibrucken, No. 3 (F) Wing
RULES AND REGULATIONS
By submitting your photograph, you are agreeing to the items below:
You warrant that you own the copyright to the photograph, and that is does not infringe on any copyright restrictions.
You are responsible for ensuring that the photograph does not infringe on the right to privacy and right to publicity of any persons appearing in the image. This means that you have received consent from all persons in the photograph to submit it for use by Ingenium – Canada's Museums of Science and Innovation (which includes the Canada Aviation and Space Museum). This includes consent from parents or guardians for any children under the age of 18.
You agree to allow Ingenium to use this photograph as part of the exhibition, in the travelling version of the exhibition, and in any other publications, social media or marketing material related to the exhibition.
You understand that you retain the image copyright; Ingenium does not have exclusive rights to the photographs that are submitted.
You understand that Ingenium is not obligated to display the provided photograph(s), and reserves the right to select which photographs will be used.
You agree that Ingenium staff may contact you should they have any questions about the image you provide.
Your email address will not be disclosed to other parties or used for purposes to which you have not given consent.
Submissions will be be accepted until June 20, 2023.